July 12, 2018
InnovativEyes
Just like adults, children need to have their eyes examined. This begins at birth and continues into adulthood. Following are my recommendations for when a child needs to be screened, and what is...
Written by

InnovativEyes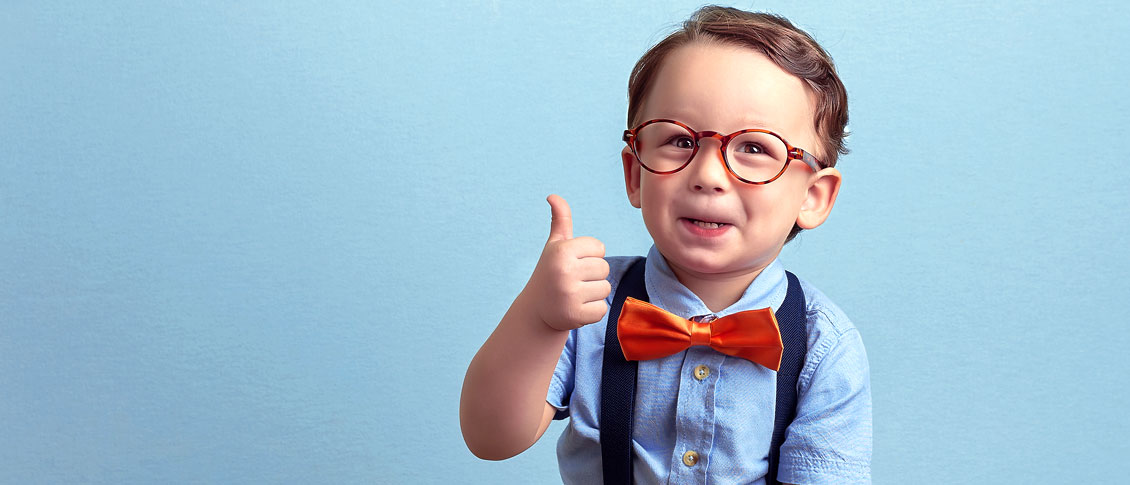 Just like adults, children need to have their eyes examined. This begins at birth and continues into adulthood.
Following are my recommendations for when a child needs to be screened, and what is looked for at each stage.
A child's first eye exam should be done either right at or shortly after birth. This is especially true for children who were born premature and a have very low birth weight and may need to be given oxygen. This is mainly done to screen for a disease of the retina called retinopathy of prematurity (ROP), in which the retina does not develop properly as a result of the child receiving high levels of oxygen. Although rarer today due to the levels being monitored more closely, it is still a concern for premature babies.
The next level of an eye exam that I would recommend would be at 6 months. At this stage, your pediatric eye doctor will check your child's basic visual abilities by making them look at lights, respond to colors, and be able to follow a moving object.
Your child's ocular alignment will also be measured to ensure that he or she does not have strabismus, a constant inward or outward turning of one or both eyes. Parents are encouraged to look for these symptoms at home because swift intervention with surgery to align the eyes at this stage is crucial for their ocular and visual development.
It is also imperative for parents and medical professionals to be on the lookout for retinoblastoma, a rare cancer of the eye that more commonly affects young children than adults. At home, this might show up in a photo taken with a flash, where the reflection in the pupil is white rather than red. Other symptoms can include eye pain, eyes not moving in the same direction, pupils always being wide open, and irises of different colors. While these symptoms can be caused by other things, having a doctor check them immediately is important because early treatment can save your child's sight, but advanced cases can lead to vision loss and possibly death if the cancer spreads.
After the 6-month exam, I usually recommend another exam around age 5, then yearly afterward. There are several reasons for this gap. First, any parent with a 2- to 4-year-old knows that it's difficult for them to sit still for anything, let alone an eye exam. Trying to examine this young of a patient can be frustrating for the doctor, the parent, and the child. Nobody wins. By age 5, children are typically able to respond to questions and can (usually) concentrate on the task at hand. If necessary at this stage, their eyes will be measured for a prescription for glasses and checked for amblyopia, commonly known as a "lazy eye". Detected early enough, amblyopia can be treated properly under close observation by the eye doctor.
The recommendations listed above are solely one doctor's opinion of when children should have eye exams. The various medical bodies in pediatrics, ophthalmology, and optometry have different guidelines regarding exam frequency, but agree that while it is not essential that a healthy child's eyes be examined every year, those with a personal or family history of inheritable eye disease be followed more closely.
Article contributed by Dr. Jonathan Gerard
This blog provides general information and discussion about eye health and related subjects. The words and other content provided on this blog, and in any linked materials, are not intended and should not be construed as medical advice. If the reader or any other person has a medical concern, he or she should consult with an appropriately licensed physician. The content of this blog cannot be reproduced or duplicated without the express written consent of Eye IQ.
Written by

InnovativEyes
Sunglasses are more than just a fashion statement - they're important protection from the hazards of UV light.
If you wear are sunglasses mostly for fashion that's great, just make sure the lenses block UVA and UVB rays.
And if you don't wear sunglasses, it's time to start.
Here are your top 6 reasons for wearing sunglasses:
Preventing Skin Cancer
The strongest evidence that sunglasses provide a medical benefit is in preventing skin cancer on your eyelids. UV light exposure from the sun is one of the strongest risk factors for the development of skin cancers.
Each year there are more new cases of skin cancer than the combined incidence of cancers of the breast, prostate, lung and colon.
About 90 percent of non-melanoma skin cancers are associated with exposure to ultraviolet (UV) radiation from the sun.
Your eyelids, especially the lower eyelids, are also susceptible to UV light and they do develop skin cancers somewhat frequently.
Many people who now regularly apply sunscreen to help protect them from UV light often don't get that sunscreen up to the edge of their eyelids because they know the sunscreen is going to make their eyes sting and burn. Unfortunately, that leaves the eyelids unprotected. You can fix that by wearing sunglasses that block both UVA and UVB rays.
Decreasing Risk For Eye Disease
There is mounting evidence that lifetime exposure to UV light without protection can increase your risk of cataracts and macular degeneration. It also increases your risk of getting growths on the surface of your eye called Pinguecula and Pterygiums. Besides looking unsightly they can interfere with your vision and require surgery to remove them. All of those problems are better off with prevention than treatment.
Preventing Snow Blindness
The snow reflects UV light and the exposure can be intense enough on a sunny day to cause a burn on your cornea like what happens when people are exposed to a bright welding arc.
Protection From Wind, Dust, Sand
Many times, when you are spending time outdoors and it is windy, you risk particles blowing in the wind getting into your eyes. Sunglasses help protect you from that exposure. The wind itself can also make your tears evaporate more quickly and cause the surface of your eye to dry and become irritated and then cause the eye to tear again.
Decreasing Headaches
People can get headaches if they are very light sensitive and don't protect their eyes from bright sunlight. You can also bring on a muscle tension headache if you are constantly squinting because the sunlight is too bright.
Clearer Vision When Driving
We have all experienced an episode of driving, coming around a turn and going directly into the direction of the setting or rising sun that causes our vision to be significantly impaired. Having sunglasses on whenever you are driving in sunlight helps prevent those instances. Just a general reduction in the glare and reflections that sunlight causes will make you a better and more comfortable driver.
So it's time to go out there and find yourself a good pair of sunglasses that you look great in, and that protect your health too.
Your eye-care professional can help recommend sunglasses that are right for your needs.
Article contributed by Dr. Brian Wnorowski, M.D.
This blog provides general information and discussion about eye health and related subjects. The words and other content provided in this blog, and in any linked materials, are not intended and should not be construed as medical advice. If the reader or any other person has a medical concern, he or she should consult with an appropriately licensed physician. The content of this blog cannot be reproduced or duplicated without the express written consent of Eye IQ.
Written by

InnovativEyes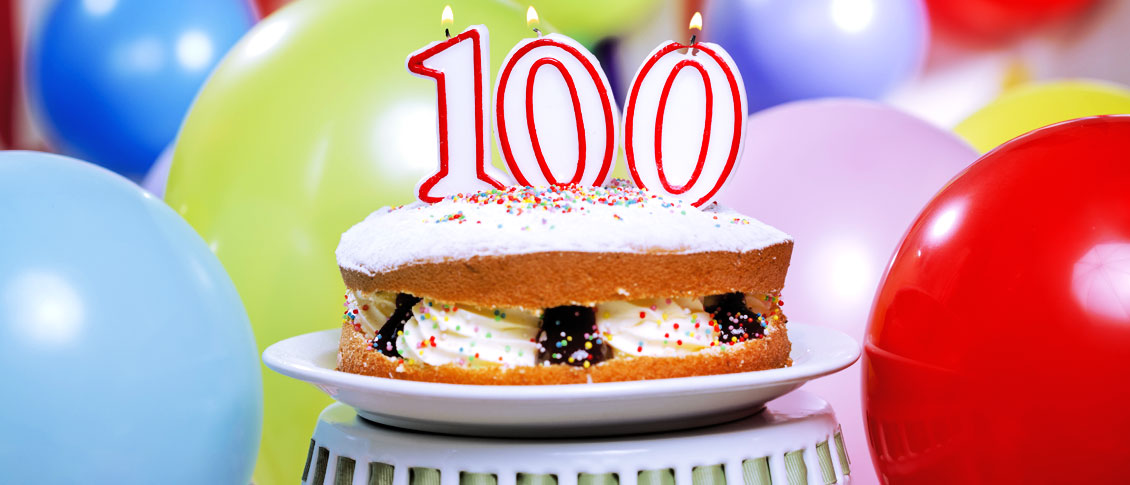 A recent study published in JAMA Ophthalmology has demonstrated in older women a correlation between having cataract surgery and a decrease in death rate from all causes.
The data comes from a prospective longitudinal study called the Women's Health Initiative. This study involved women 65 years or older and collected data from Jan. 1, 1993, until Dec. 31, 2015.
In the study, there were 74,044 women who had been identified with a cataract and within that group 41,735 had undergone cataract surgery during the study time period.
The results showed that of those in the group who had cataract surgery, the mortality - or death - rate was 1.52 deaths per 100 person years. That means that in any given year if you took 100 women who had cataract surgery about 1.52 died in that year. The mortality rate in the women who did not have cataract surgery was 2.56 deaths per 100 person years. Those numbers mean that women who had cataract surgery were 40% LESS LIKELY to die in any given year than women who did not have surgery.
An important aspect of this study is that the authors accounted for several reasons that might have increased the death rate in the non-cataract surgery group. They adjusted for issues such as smoking, alcohol use, Body Mass Index (a measure of a degree of excess weight), and physical activity. Controlling for those factors means that the higher death rate in the women who did not have cataract surgery cannot be explained or blamed on them having a higher rate of smoking, alcohol use, being overweight or being less physically active.
Although the authors excluded any of those above factors for the mortality difference they did not have any specific reasons as to why this difference exists. There just may be some inherent reason why having better vision leads to a healthier existence and therefore a lower risk of death.
Why are these results important? They demonstrate that there may be an additional benefit to having cataract surgery besides the improved vision (which is enough of a benefit on its own) as it may also help you to live a longer more enjoyable life.
Article contributed by Dr. Brian Wnorowski, M.D.
This blog provides general information and discussion about eye health and related subjects. The words and other content provided on this blog, and in any linked materials, are not intended and should not be construed as medical advice. If the reader or any other person has a medical concern, he or she should consult with an appropriately licensed physician. The content of this blog cannot be reproduced or duplicated without the express written consent of Eye IQ.
Written by

InnovativEyes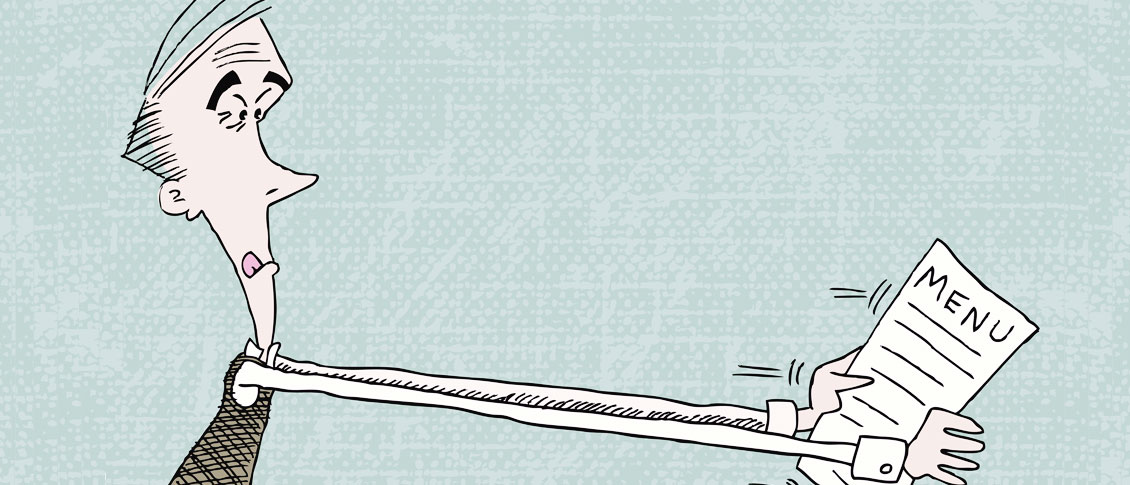 Have you ever wondered what happens to the visual system as we age? What does the term "second sight" mean? What is presbyopia? What are the eyes more susceptible to as the aging process occurs? What can be done to prevent certain aging factors of the eye? The answer lies in a theory known as apoptosis (no that's not the name of the latest pop artist).
Apoptosis is the pre-programmed life of every cell in our body. Most studies show that it's a function of our programmed DNA. It's the ability for cells to survive and thrive in the anatomical environment. The body's ability to withstand and thrive during the aging process depends on proper nutrition, good mental health, exercise, and adequate oxygen supply. That's why studies have shown smoking can shorten your life by a decade or more.
In regards to aging and the eye, there is a phenomina during the 6th to 7th decade of life called "second sight". This is simply progressive nearsightedness in older adults secondary to cataracts. Close to 50% of the population over 60 years old has cataracts. Cataracts are a clouding of the natural lens of the eye that can impair vision causing glare and loss of detail. When patients experience second sight, it is sometimes quite convenient for them: they see up close without their reading glasses they have been depended on since their 40s.
Another aspect of the aging process is loosing your reading vision you had all your life. This is called Presbyopia. Presbyopia is a Latin term which means "old eyes."
What happens in Presbyopia?
Before our mid-forties, the natural lens of the eye is very pliable and can easily focus on items up close. But in our mid forties, the lens tends to lose it's elasticity. While experiencing presbyopia, you generally hold reading material farther away to see it more clearly. Presbyopia can be managed through Bifocal or multifocal glasses or contact lenses, and some surgeries.
As aging occurs, the eyes are more susceptible to cataracts, glaucoma, macular degeneration and vascular disorders of the eye as well as dry eye syndrome.
To help prevent and manage these conditions, there are a variety of options.
Maintaining yearly dilated eye exams for preventative care.
Protect your eyes against the sun with UV sunglasses.
Take antioxidant vitamins to help bolster the protection of the macula of the retina.
Use artificial tears to hydrate the eye and keep your body hydrated by drinking plenty of water.
Keep emotional, physical, and mental stress to a minimum.
Being Educated on how we age is the first advancement of good ocular health and diminishing the chances of early apoptosis.
Written by

InnovativEyes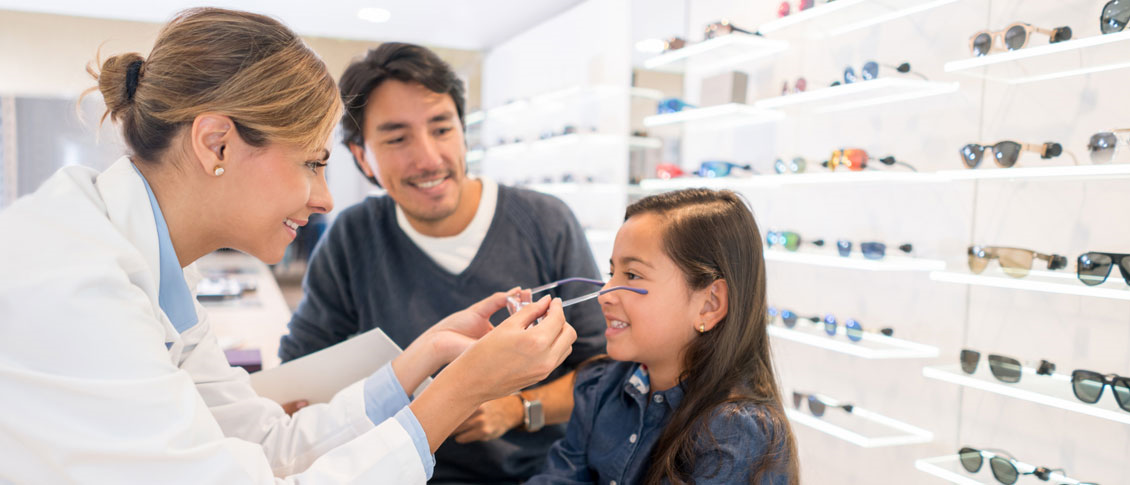 It is safe to say that many people prefer shopping online to shopping in stores for many of their needs.
With technology constantly improving and evolving, people tend to take advantage of the convenience of shopping online. Whether it's clothing, electronics, or even food, you can easily find almost everything you need on the Internet.
Eyeglasses, unfortunately, are no different. Many online shops have been popping up in recent years, offering people that same convenience. But what they don't tell you is that it comes at a price, and this article's purpose is to shine a light on the negatives of shopping online for eyeglasses.
Here are some important reasons to avoid the temptation of ordering glasses online.
Accuracy- Instead of saving the most important point for last, we will focus on the main reason that ordering eyeglass online is a bad idea first. Product accuracy is a huge reason that the online market has not completely taken off. Every person who needs eyeglasses needs to understand the process for how their prescription is obtained in order to truly understand why shopping online is a bad idea. It is called an eyeglass prescription for a reason. Your ophthalmologist or optometrist is prescribing your lenses as if they were prescribing any form of medication. To take that prescription and hand it over to a website that does not require licensed workers to interpret the prescription is not the wisest choice. Equally as important as the prescription itself are the pupillary distance (PD) measurement, and the optical centers. These measurements are not given at the time of the examination by the ophthalmologist or optometrist, but instead are administered by the optician at the point of sale. Not having these measurements done accurately will negatively affect the quality of vision as much as an error in the prescription.
Quality- Similar to the accuracy of the lens, the quality of the product you are purchasing is affected when making the decision to purchase online. The saying "too good to be true" is the case more times than not, and this purchase is no exception. When you see enticing advertisements for pricing that seems to be too good, there is a reason. This product is often not inspected or handled by a state-licensed optician. These websites rely on mass production in order to operate. Factory workers operating machines pale in comparison to the experience you will receive in a professional office. Skilled opticians licensed to interpret and manufacture your eyeglass prescriptions and are held to a much higher standard than factory workers.
Warranty- Due to their low prices, most of these websites do not include any form of product warranty or guarantee. Opticians, however, stand behind your purchase. If there are issues with adjustment or a patient not being comfortable in a specific lens or product, professional opticians are willing to work with you. This personal experience is not attainable on the web.
Coordination with your doctor- With the complexity of eyeglass lenses, the ease of working in house is always a benefit worth keeping in mind. Eyeglass lenses can be very complex products. Having the benefit of being able to work directly with the doctor gives the optician the best chance to put you in the exact lenses you need. There is a substantial difference in the percentage of error between shopping online and the care you get in a private practice.
Personal Experience- Probably the most important factor for many people, the personal experience you get when shopping in person is something you cannot obtain by using the Internet. Dealing with the same opticians year in and out is something patients emphasize and appreciate. Just like people tend to keep the same doctors over the years, patients like knowing that the same people will be in charge of making their glasses. Shopping online will not offer that experience.
All of these factors should be carefully weighed when making the decision to shop online. While the initial price difference could entice you at first, know that it does come at a price. Whether it be a warranty, quality, or convenience all of these are very important factors when buying glasses. People sometimes tend to discount how intricate eyeglasses are.
Purchasing eyeglasses is handled best in person by professionals who can provide you with the utmost care and quality.
Article contributed by Richard Striffolino Jr.
Written by

InnovativEyes
Do you have floaters in your vision?
Floaters are caused by thick areas in the gel-like fluid that fills the back cavity of your eye, called the vitreous.
Many people, especially highly near-sighted people, often see some degree of floaters for a good portion of their lives. Often, these floaters are in the periphery of your vision and may only be visible in certain lighting conditions. The most frequent conditions are when you are in bright sunlight and are looking toward the clear blue sky. This I know from personal experience as I have a floater in my left eye that I most often see when swimming outdoors. Every time I turn my head to the left to breathe I see this floater moving in my peripheral vision.
This is totally harmless other than when I'm swimming in the ocean and swear that sudden object in my peripheral vision is a shark bearing down on me. Some people who have floaters are not as lucky and the floater can be very central and almost constantly annoying, especially when trying to read.
The second scenario in which floaters occur is during the normal aging process. The vitreous gel in the back of the eye starts to shrink as we age and at some point it collapses in on itself and pulls away from the retina. This sometimes results in a sudden set of new floaters.
When that happens you need to be checked for signs of a retinal tear or detachment. As long as your retina survives that episode without any problems, the floaters themselves may stick around for a while and can be rather annoying.
Most people eventually adapt to the floaters; the brain learns to filter them out so you are no longer aware of them. The vitreous can also collapse more as time goes on and the dense floater you are seeing initially may move further forward and drop lower in the eye so the shadow it is casting is less intense and more in the periphery of your vision where it is much easier to ignore.
The first line of treatment for floaters has been, and still is, to live with them. Once you have your retina checked and there is nothing wrong there, the floaters themselves are harmless and will not lead to any further deterioration of your vision, which is why, if at all possible, you should just live with them. This is especially true if the floaters are new because the overwhelming majority of people with new floaters will eventually get to the point where they are no longer seeing them or at least where they are not interfering with normal daily activities.
If you have tried to wait them out and live with them but they are still interfering with your normal daily activities, you may want to consider having them treated with a laser.
This treatment relatively new and involves using a special laser to try to break down large floaters into much smaller pieces that may no longer be visible. In a recent study of the laser treatment involving 52 patients, 36 were treated with the laser (a single laser treatment session) and 16 people had a sham treatment (meaning they went through everything the treated group did but did not actually have the real treatment done). In the people who were actually treated, 54% reported a significant improvement in the floater symptoms while 0% in the sham group reported any improvement (no placebo effect). There were no significant side effects in either group.
Some points to note in the above study:
Fifty-four percent of people treated noted a significant improvement in their floater symptoms with a single treatment. That's clearly not anywhere near a guaranteed improvement.
Other people have noted an improvement after more than one session, bringing the total expected improvement into the 70% range, with one or more treatments.
Another point to note is that there were no significant side effects to the treatment.
Although true in this small study, it does not mean that there are no risks to the laser treatment. Although rare, there have been reports of damage to the retina, optic nerve or the lens of the eye.
Another treatment that can be used to treat floaters is a surgical procedure called a vitrectomy. This involves surgically going inside the back of the eye and removing the vitreous. This surgical procedure carries a higher risk than the laser treatment and is not 100% effective.
In summary, this new laser treatment is a good addition to the tools to deal with significant floater problems. If you have floaters for at least six months and they are central and interfering with your normal daily activities such as reading or driving and you want to see if this laser treatment could be right for you, check with your eye doctor.
Article contributed by Dr. Brian Wnorowski, M.D.
Written by

Super User
After a lot of hard work with EyeMotion, our website company, we're pleased to be launching our brand-new website. Our goal has been to create a site that would assist you in learning about us, whether it's finding our location or email form, reading about our wonderful eye doctors, or discovering some of our quality products and services.
Have questions about an eye issue? We think you might also benefit from our great optometric content on eye diseases and conditions.
Our plan is to use this area to keep you informed on new offerings, sales, trunk shows, events, and so much more. Check back here from time to time to keep updated.
We're glad you found us, and we hope to see you soon!